Off-Piste Freeride Snowboard Course
15th – 19th January 2018 | 5th – 9th February 2018  
Camps & Courses
Off Piste Freeride Snowboard Course
15th – 19th January 2018
5th – 9th February 2018
On the Off Piste Freeride course you will explore the endless possibilities offered by the mountain's natural terrain in the huge expanse of the Portes du Soleil. The course is run off piste for the full week, ensuring you enjoy daily adventures into new and untouched terrain.
We will teach you the skills needed to approach the backcountry safely & responsibly, and how to analyse both terrain and snowpack to ensure safe ascents and descents. Avalanche search & rescue training is also included.
During the week we will advance your technical riding ability by teaching you the skills and techniques required off piste; on natural terrain and in varying snow conditions.
This course is run by David Gladwin, one of only a handful of professional snowboard instructors to hold the BASI Level 4 ISTD, French Carte Pro and UIAGM Mountain Guide qualification. Dave has the qualifications, knowledge and experience to take you further, deeper and steeper than pretty much anyone else in the world.
The Off Piste snowboard course is designed as a progression from our Technical Performance course.
For advanced riders our faster paced Backcountry Course is a follow on from our Off Piste snowboard course. This course takes the adventure further, to more challenging terrain and a focus on epic descents that take a bit more effort to reach.
Course Structure:
Day 1: Warm up day with an introduction to off piste snowboard technical riding, mountain safety skills & avalanche training
Day 2: Off-Piste freeride day with a focus on progressing your riding technique across various off piste terrain types and snow conditions
Day 3: Off-Piste freeride day with further development of mountain safety skills and avalanche training
Day 4: Off-Piste freeride day
Day 5: Off-Piste freeride day
Travelling alone? Not a problem! Our snowboard courses are designed with solo-travellers in mind. They are a great way to progress your snowboarding, learning in a small group with others of the same level… and you will end the week with a bunch of new snowboard friends!
Details:
Group size: Max 6 (Min 4)
Price: 5 full days = 730€
Requirements: Good intermediate / advanced rider, confident in all conditions and with some off piste & powder experience. A good level of fitness is required.
Picture gallery: Photos from recent Backcountry Courses and the Feb 2016 Off Piste Freeride course
Extra info: Check here for any extra info you require on the MINT Snowboard Courses
Accommodation:  Check here for our special Morzine accommodation options
Book Now
Price includes:
5 full days on snow coaching with fully qualified BASI ISTD Snowboard instructor / UIAGM Mountain Guide
Video coaching to help analyse your riding and consequently understand how to make appropriate changes
Avalanche awareness, search & rescue training
*Safety equipment (transceiver, shovel & probe) is required.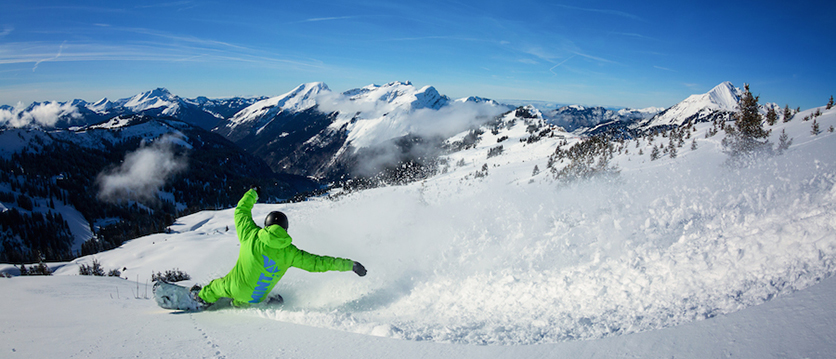 Book Now
"David was excellent, a truly awesome guide – Friday was particularly epic and something that'll stay with us for many many years to come. We'll definitely be booking more with you on future trips and certainly wouldn't hesitate to recommend you to others. A brilliant couple of days!"
Chris, John and John