FREE Kids Lessons when you Book a Pre-Season, Mini-Break, Family Snowboard Holiday!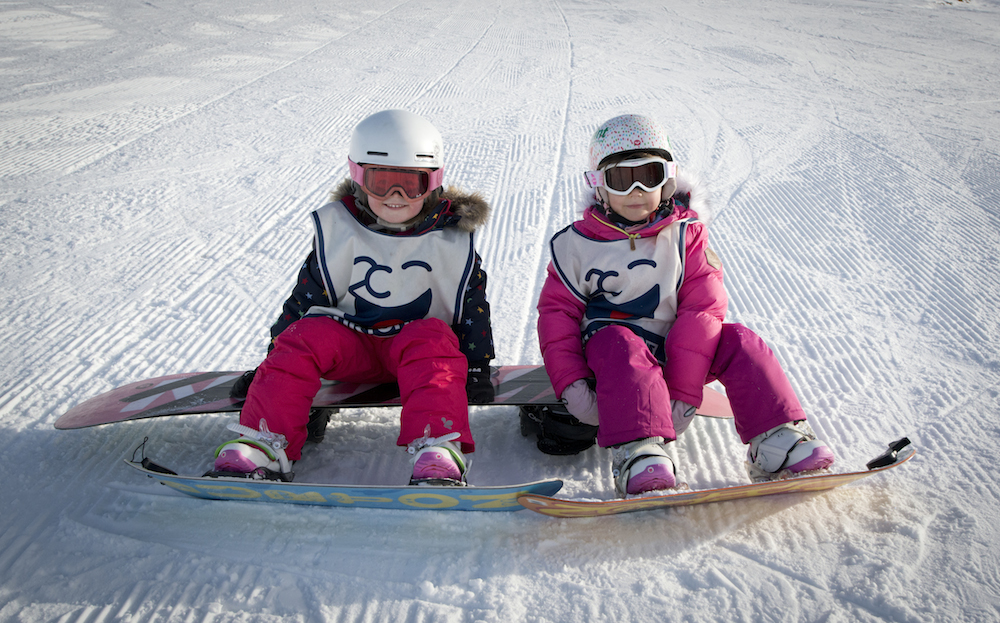 Here at MINT Snowboarding we absolutely love snowboarding and we know that kids are the future of the sport. We do everything we can to get as many kids as possible as excited and passionate about snowboarding as we are. That's why we have teamed up with Skiology this winter to give your kids a fun opportunity to try snowboarding and at an unbeatable price too. Together we are offering a pre-Christmas, Mini Break Mini-Shred, family snowboard holiday in Morzine.
The idea of this long weekend is to get your kids out snowboarding over 3 days and you, as the parents, get a well-deserved break to ride on your own or with friends! Then return back to your chalet at the end of the day with happy children and have someone else make dinner!!
To keep the cost to you as low as possible, we are giving away the lessons, worth 270€ per child, for free!
4 days chalet holiday in Morzine: £399pp Friday 16th – Tuesday 20th December 2016
Price includes breakfast, afternoon tea, kids dinner and 3 course evening meal with wine for adults
FREE 3 days Mini-Shred lessons in Avoriaz with MINT Snowboarding based on 2 kids to 1 instructor (aged from 3 up )
FREE lift pass for children under 5 years old
Kids love snowboarding and it actually comes to them very naturally, check out the video below which shows kids aged 3 years old and upwards, enjoying mini shred snowboard lessons with MINT Snowboarding.
For all the details you need on this family snowboard holiday, follow the link to the article at our friends Skiology website.
Fancy giving your kids a taster session, for free, in the UK! Then visit Tamworth Snowdome for THE BIG BANG SNOWBOARD SHOW weekender on Saturday 15th & Sunday 17th October where MINT Snowboarding will be at the Burton Riglet Funpark (Intro to snowboarding for kids aged 3-6 years). More info coming soon…