Tag Archives
"Quiksilver"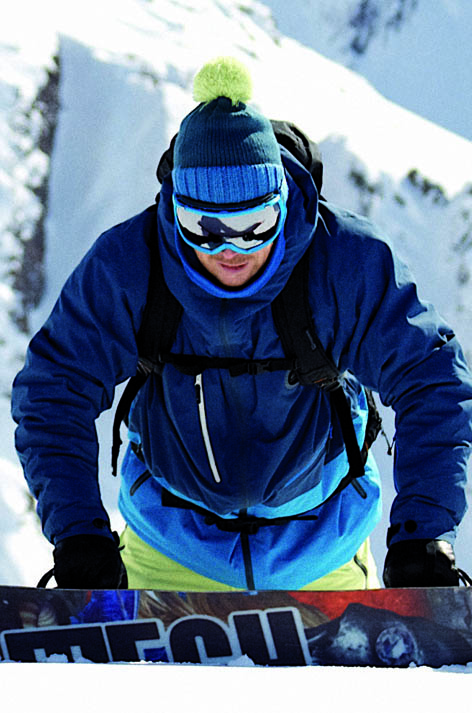 Big mountain legend and Quiksilver snowboarder James Stentiford killed it on the Freeride World Tour last year, with podium finishes and a 6th place overall. This year Stentiford is back and stronger than ever, with hopes of glory and a hunger for the title:
'I know I can win one if I get a good line and with a bit of luck on the day.'
The iconic 40-year old, a legend on the U.K. scene, finds his place amongst the top freerider's in the world and is the only Brit to qualify. He faces tough competition from other international big mountain legends, such as Xavier de la Rue, but with experience rivalling the best of them and the support of the British crowd, James is definitely ready for the challenge:
'Hopefully I can surprise a few people, I don't really feel under pressure like some of the younger riders so hopefully that will be an advantage.'
As good friends and snowboard buddies of Stenti's, here at Mint we will be supporting him all the way when things kick off on the 21st of January in Chamonix. It's the first stop of the Swatch Freeride World Tour and what better way to start than on his training ground!
You can follow James' progress on the Quiksilver blog: www.quiksilver.co.uk/england/news with up to date news on all the team. For more information and details on all the tour stops check out: www.freerideworldtour.com.
GO STENTI!