Les Crosets
Les Crosets, on the Swiss side of the Portes du Soleil, is home to a great in park for intermediate to expert level riders and is in a wonderful sunny location. Jumps in Les Crosets Superpark range from 6m to 20m+ tabletops as well as a whole host of cool features. The line of about 6 smaller jumps are down the left hand side (skiers left) and the big jumps and jibs are in the centre and down the right hand side. At the bottom of the snowpark there is a natural halfpipe; great for boosting out of on the way down 8 man Express chairlift servicing the park.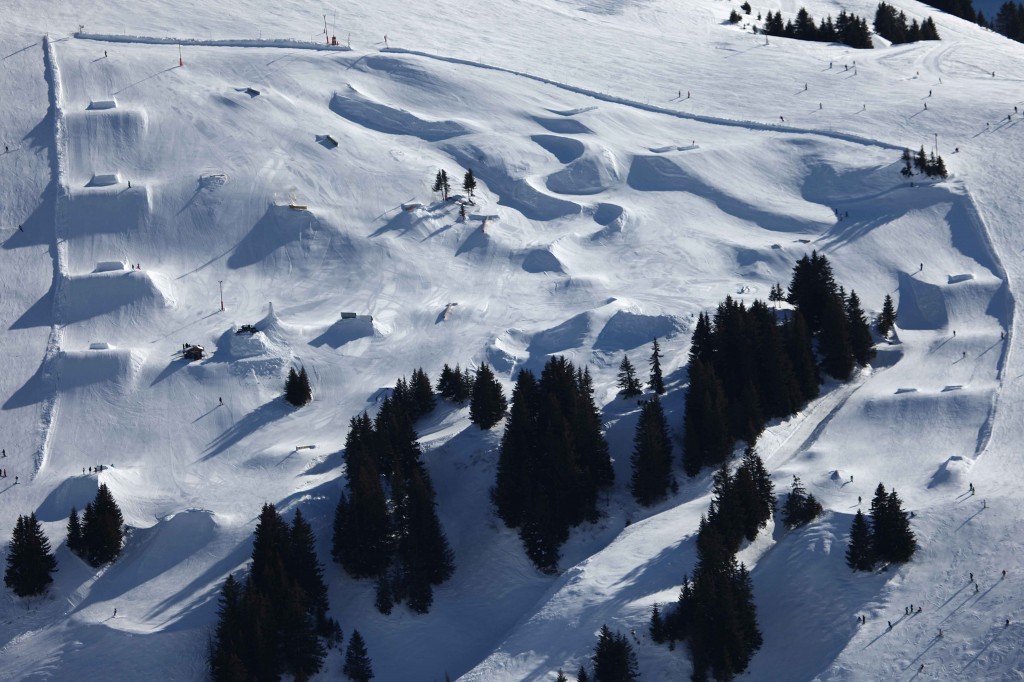 Chatel
The Chatel SmoothPark, located in the Super Chatel area, is a fun park with a wide range of jumps and jib features. It is generally quieter than the Avoriaz & Croset parks. In 2012 the Smoothpark hosted the French leg of the 'Nike Chosen Series', giving proof that Chatel's park shapers definitely know what they're doing. At the bottom of the park is an airbag, free of charge and open from 12h to 15h. The park is serviced by two button lifts and also has a boardercross track down the length of it.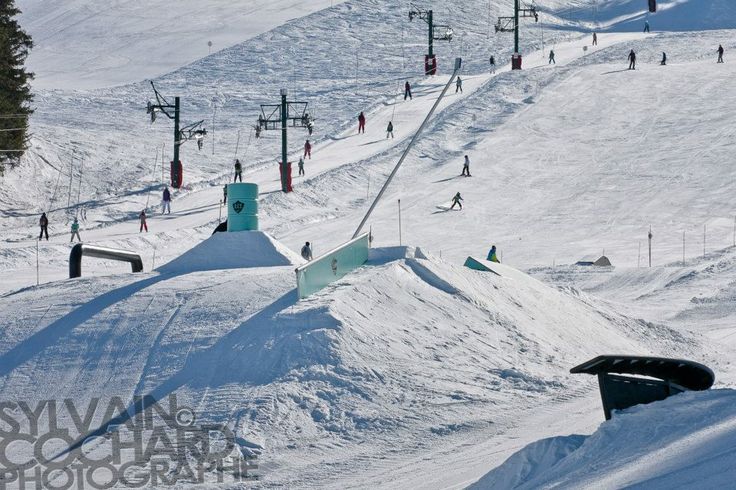 Les Gets
The park at Les Gets is on the Mont Chery area, which is south facing and in the sun all day. The park is serviced by an old two man chair and is always pretty quite so a good place to head to get away from the crowds during the holiday periods. The Mt Chery park has a number of features; from jumps, rails, boxes and often a wall ride at the bottom.
Les Gets is also home to a decent sized and well maintained boardercross course which runs under the Chavannes lifts. This is definitely the best of the board-cross courses in the Portes du Soleil and great fun for racing against friends.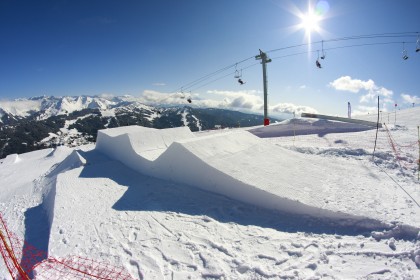 Morzine
There is a small snowpark on the Nyon area of Morzine / Pleney slopes, although not very well shaped and often full of ski schools. It does, however, have a fun boardercross course (although much smaller than the one in Les Gets). If you are staying in Morzine and into freestyle riding, then you are better off heading in the Avoriaz direction.