.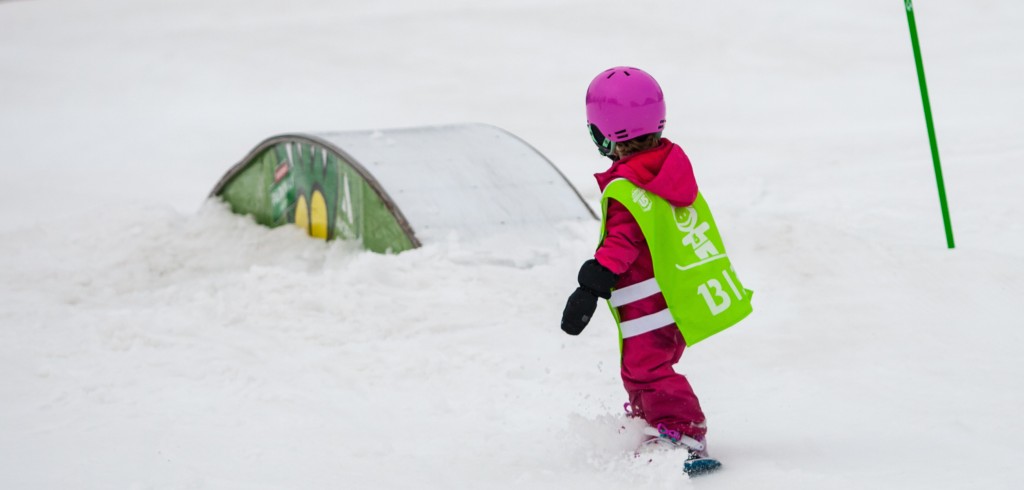 Here at Mint Snowboard School we are passionate about getting young kids snowboarding, and we take that responsibility seriously. Having inspired your mini-shredders to get on their snowboards and start sliding around the French Alps, we don't want to abandon you with a handful of under 7s hell bent on ollieing their way across your front room. So to keep them sliding, and you smiling, we have come up with a Guide to Kids Snowboarding at the UK slopes.
The Mint Guide to Mini-Shred Snowboarding in the UK
Considering its relatively mountain-free landscape, the UK has an absolutely awesome snowboard scene, based around its numerous indoor snow centres and outdoor dryslopes. However, not until quite recently have these facilities been opened up to the new era of mini-shredders. To get these little helmets on legs out on the slopes good facilities, specialised tuition and great equipment are essential. Here are some top notch options for your family…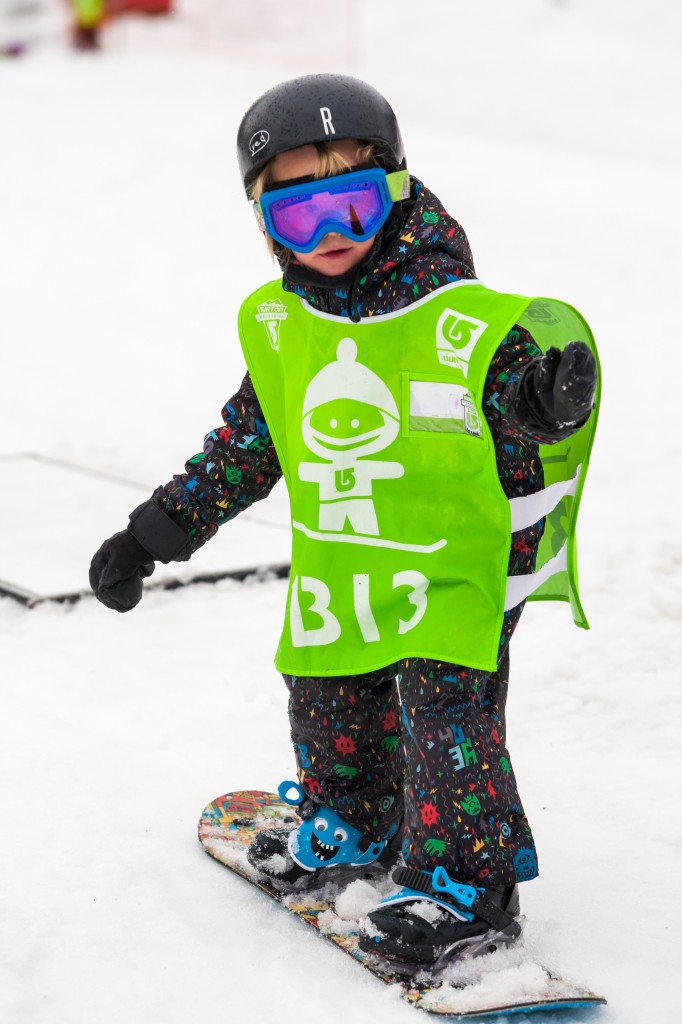 Tamworth Snowdome, Staffordshire
Slope type: Indoor snowdome
Starting age: 4 yrs
Details: The Tamworth SnowDome teaches children from 4 to 7 years in Kinder Lessons. With a dedicated team of instructors, all sessions and lessons last 45 minutes and take place early morning, every Saturday and Sunday and during the school holidays.
More info: Tamworth Kinder Snowboard Lessons
.
The Snow Centre, Hemel Hempstead
Slope type: Indoor snowdome
Starting age: 3 yrs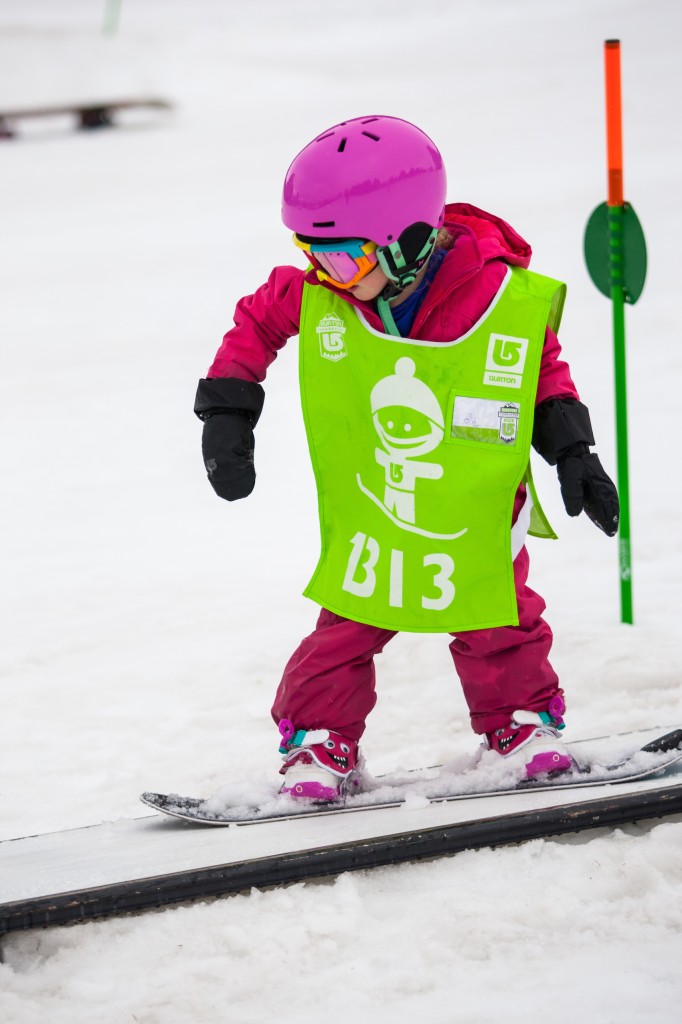 Details: The Snow Centre offers private snowboard Instruction for 3-7 year olds. These are 30 minute or 1 hour private lessons. Group lessons are offered for ages 7 & up. Helmets, boots and board hire is all included in the price of a lesson.
More info: Snow Centre kids private instruction
.
Snow Factor, Braehead, Glasgow
Slope type: Indoor snowdome
Starting age: 5 yrs
Details: Scotland's only indoor real snow slope has a 168m long piste (there's also an ice climbing wall!). They offer private 1:1 lessons for 5 – 6 year olds. Then group lessons for age 7+ years.
More info: Kids snowboard lessons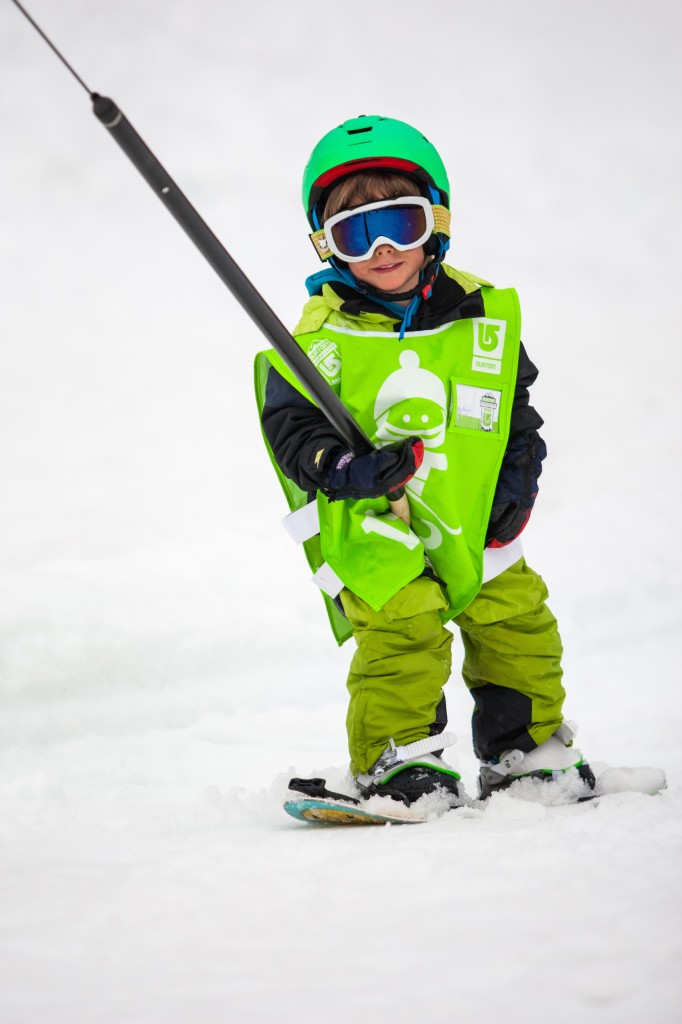 Snowtrax Alpine centre, Dorset
Slope type: Outdoor artificial slope
Starting age: 4 yrs
Details: This forward thinking slope has already been running their mini shred sessions for two years. Snowtrax initially launched with a Burton Riglet Park open session with over 90 kids having a go on the day! They now offer private & group lessons from 4 years up.
More info: Snowtrax Mini-Shred lessons
Aberdeen Snowsports centre, Scotland
Slope type: Outdoor artificial slope
Starting age: 3 yrs
Details: Aberdeen Snowsports Centre is one of best snowsports centres in the country for snowboarders of all ages & levels. They offer mini-shred lessons for 3-5 year olds. These are 30 minute lessons and on a 1:1 basis only.
More info: Aberdeen Snowsports private lessons
Other snow centres are slowly starting to equip themselves for teaching youngsters. Be aware that many slopes still have 8+ year age restriction on the slope, as well as limitations in terms of the rental equipment stocked and limited instructor teaching experience of this age group. Hopefully next year we will have more to add to the list and look forward to the new snow centre in Stratford opening in the not so distant future!
.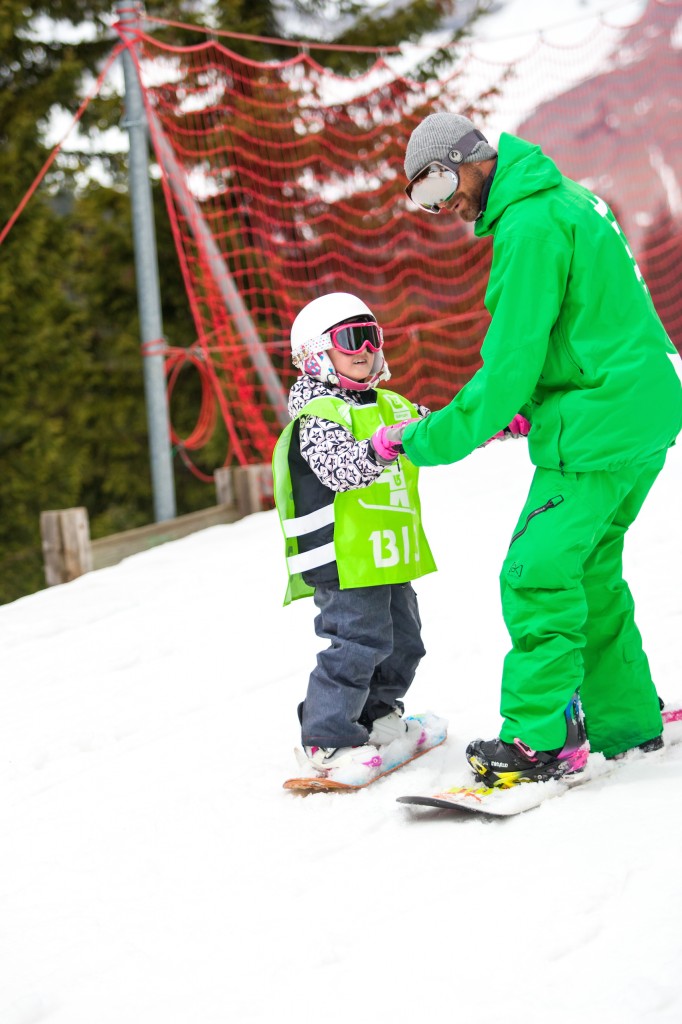 Mini-Shred Holidays & Lessons in the French Alps
Slope type: Real snow – In resort child friendly slopes!
Starting age: 3 yrs
Details: Mint Snowboard School are at the forefront of getting the under 6s snowboarding in Europe. Operating out of the French ski resorts of Morzine, Les Gets, Avoriaz and Chatel we offer tuition to children age 3 & up via private & small sized group lessons. We also offer Mini-Shred Snowboard Camps, a complete holiday package for families with mini-shred aged kids.
More info: Mini-shred snowboard lessons and kids camps in France

Mint Mini-Shred HQ over and out.