You will probably have heard by now, or seen photos on Facebook, that the Alps have just received a weeklong  storm bringing non-stop snowfall. The Portes du Soleil has definitely received it's fair share of snow, with more than we have ever seen before so early in November. And what's more Champery has just announced it will open on 19th November, being the first of the Portes du Soleil resorts to reveal plans to open early. The 19th November is REALLY early! Rumours are circulating that Avoriaz and Les Gets will also open early this winter.
Initially, we were somewhat fearful that this snow was falling on zero base and thus getting the splitboards out too soon was likely to end in tears and core shots. Thus we waited maybe a few days longer than we might have otherwise. Today, 12th November, the skies cleared and 3 members of the team, David Gladwin, Tammy Esten & Dave Simpson, took the plunge delving through our respective cellars to get our snowboard and splitboard kit out.
With no lifts open yet it meant getting the splitboards on in Ardent, which at 1200m was already deep in light, fluffy snow! Going up through the hamlet of Lindarets the snow just got deeper and deeper, and the stoke grew.
The Pointe de Chésery, one of many popular splitboard tours in the Portes du Soleil, is where we were headed. This peak, altitude of 2251 m, is situated between the ski areas of Avoriaz and Chatel / Linga so giving us a good 1000 m ascent to wake the legs up reading for a winter of fun! The route up goes via the top of the Chaux Fleurie chairlift and then following the ridge up to the summit. The snow had clearly fallen with a significant amount of wind as the trees along this ridge looked pretty impressive, totally caked in snow.
The descent was epic, what a way to start the season with a powder day like this! Fancy joining us for splitboard tours this winter, either in the Portes du Soleil or further afield? MINT Snowboarding offers private splitboard guiding as well as a Splitboard Backcountry course in March 2017.
The guys, David & Dave, also managed to fit in some dry tooling on a cliff just above Ardent. Not only keen to get the legs strong for winter, they are also preparing for the ice climbing season!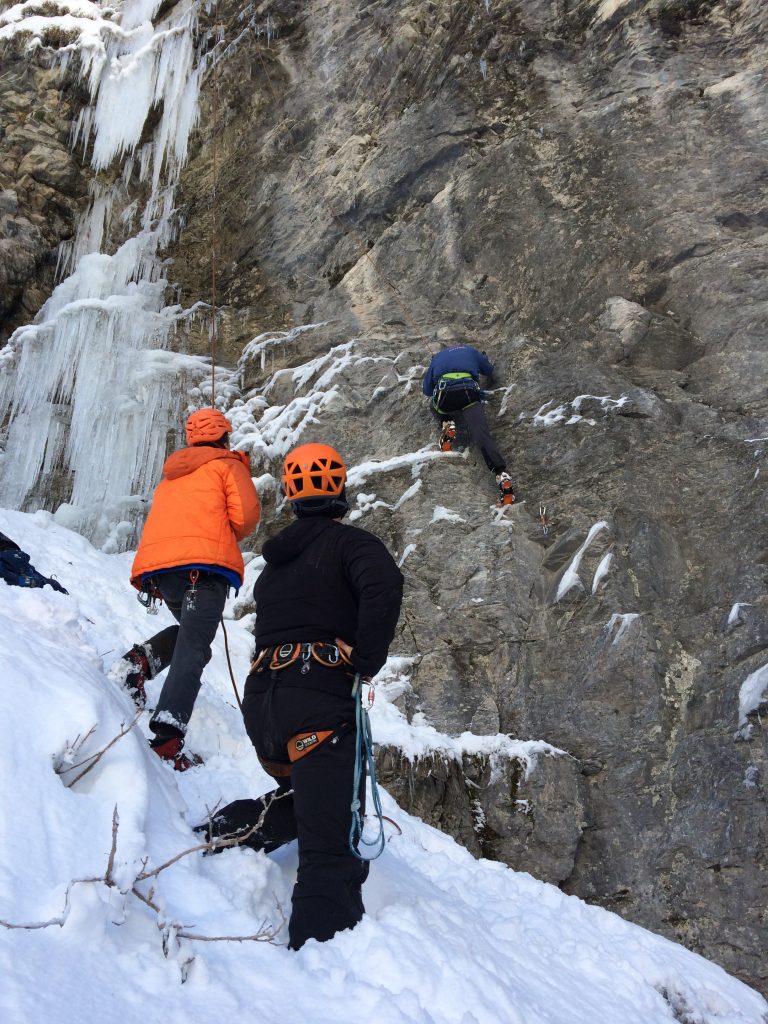 MINT Snowboarding offers splitboard guiding in the Portes du Soleil and further afield, such as the Haute Route between Chamonix and Zermatt or shorter hut to hut splitboard tours. For those relatively new to splitboarding then we run a 5 day Backcountry Splitboard course in March 16.