Monthly Archives
"February 2014"
So, with the winter olympics in Sochi drawing to a close we have seen a renewed interest in the freestyle element of snowboarding here at Mint.  This is awesome news as people want to try something new and progress but aside from recommending proper instruction we thought it would be a good idea to give you guys some insight into some rules when it comes to freestyle terrain, to keep yourself and others around you safe!
First up we will focus on the half pipe.  Unfortunately we don't all have a pipe to ride to ourselves or someone standing at the top announcing our run so keeping everyone riding and safe is what's important and we all have a part to play.  Take a look at how you can keep the half pipe and yourself safe!
Helmets
It's really tempting when you see the pipe to just head straight on over there and throw yourself down it and it should absolutely be open for everyone to try, Shaun White had to start somewhere!  But!  We definitely recommend wearing a helmet when you ride the half pipe. In fact most half pipes will make this mandatory and you will know this by the sign just before you get to the pipe.
This chap is shocked you would even consider not wearing one in the Half Pipe!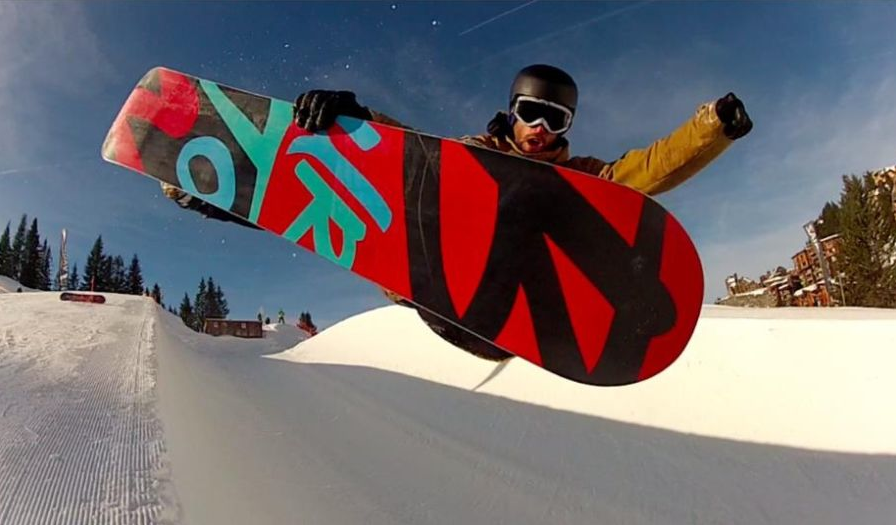 Start Small
There are many ways to get into the pipe and if there is a smaller option and it's your first time, we recommend you start small and work your way up to the bigger pipe.
Avoriaz recently added a smaller pipe just next to the Super pipe and it's been really popular!
Be aware of what is going on – Dropping In!
There are many points you can enter or 'drop in' to the pipe and no matter where you are planning on starting from you need to make sure you look around you and see who is where and who looks like the might be ready to go.  In addition to this it's important to let people know if you are intending to go.  There is an internationally recognised little code for this!  Half pipes have 2 sides to drop in from and you can also ride in from the ground level. You will notice if you hang around to watch for a while that normally one side goes and then lets the other side go and so on and so forth.  The signal to let someone know you are planning to drop in is simply putting your hand in the air and shouting 'drop in,dropping in or next', the person on the other side will acknowledge you and you know it's safe to go.  If you are down on the ground level, join in!
It is well worth remembering to do this as you can pick up quite a bit of speed in the pipe and you do not want to meet someone coming the other way!
Here's a little pipe diagram!!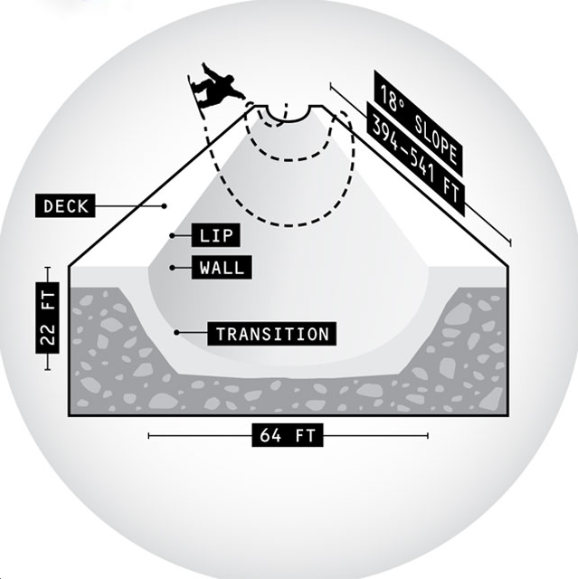 Gauge your speed – Leave Space!
Get a good idea of how fast you are going in comparison to other people.  If you are quite slow then you can drop in around 2 hits into some else's run and you won't catch them up.  If you have someone slower than you in front then make sure you give them a good chance to get at least half way down the pipe before you go, you don't want to catch them up!  It freaks them out, makes you slow your run and can be dangerous.
Rush hour…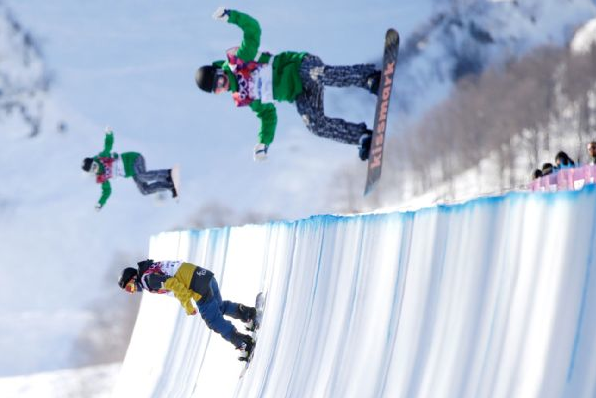 Falling
We all fall at some point and it's part of learning!  If you do fall, and are not hurt, gather up anything you may have lost and ride out of the pipe.  If you are winded and people are shouting to you, you can indicate you are ok by giving a 'thumbs up', if you are not ok and can signal or shout then let people know and they will come to you to help and make people aware they can not enter the pipe.  Sometimes this is not always possible so the best bet is, if you are ok, then get up and move out of the pipe.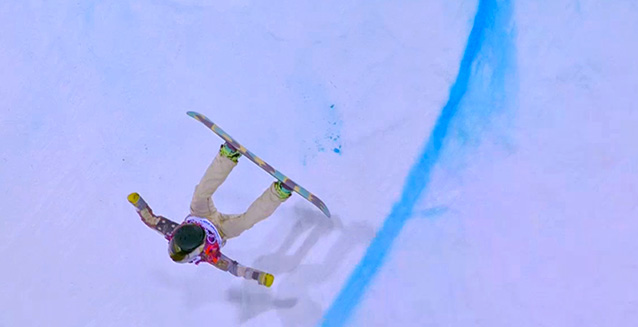 So, to round up!
WEAR A HELMET
LEARN THE DROP IN SIGNALS
LEAVE SPACE
GET UP AND CLEAR OUT
Riding the half pipe is super fun and fast paced, keep your wits about you and get involved!!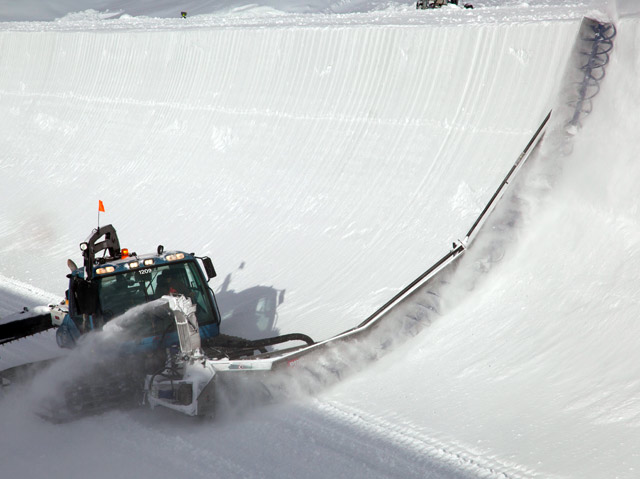 Pipe Dragon in action….