Monthly Archives
"July 2013"
A brand new giant ski & snowboard slope is to be built next to the London Olympic Park site in Stratford.
The slope is expected to cover a massive 20,000 square metres and the longest run will be 300 metres. This will make it about double the size of other UK snow centres and almost as big as the enormous Ski Dubai in the United Arab Emirates. We can only imagine that the scope for snow park set ups would be immense in somewhere this size!
The project will cost up to £200 million and is being funded by shopping centre developers Westfield. The planning application is being submitted by the end of this summer with the snow centre potentially ready to open as soon as 2015.
The development of London's first indoor ski centre will open up skiing & snowboarding to a whole ton of people. With the likes of Jamie Nicholls & Billy Morgan boosting out of the UK indoor & dryslope scene, we're already looking forward to watching the next generation of shredders appear out of East London.
London Mayor, Boris Johnson, announced the exciting new proposal, stating "Stratford's status as a stunning new destination is confirmed by Westfield's plans for a world-class indoor ski centre. This underscores the massive confidence in this area from investors which is delivering a real payback for taxpayers in terms of jobs and the regeneration of east London."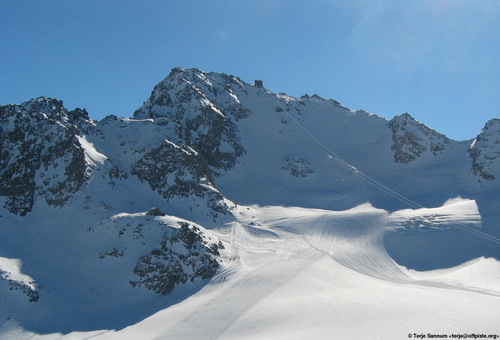 The Swiss ski resort of Verbier has announced that it will be opening this weekend for skiing & snowboarding following the exceptional snowfall last winter. Although summer has finally arrived in the alps, at altitude there are still large quantities of snow.
The abundance of snow and a good weekend forecast has led the resort to open the Mont Fort area, giving a vertical descent of 400m.
The Verbier glacier used to open up for summer skiing back in the 1980s, however the retreating glacier meant that this came to an end and there has been no summer skiing for the last 25 years.
The lifts will be open in the morning only, on 13th & 14th July, and a lift pass will cost 20 Swiss Francs. Lifts from Le Châble, Verbier and Siviez (Nendaz) are scheduled to open at open at 08.00 with the lifts at Mont Fort open from about 10.00 to 13.00.