Monthly Archives
"January 2013"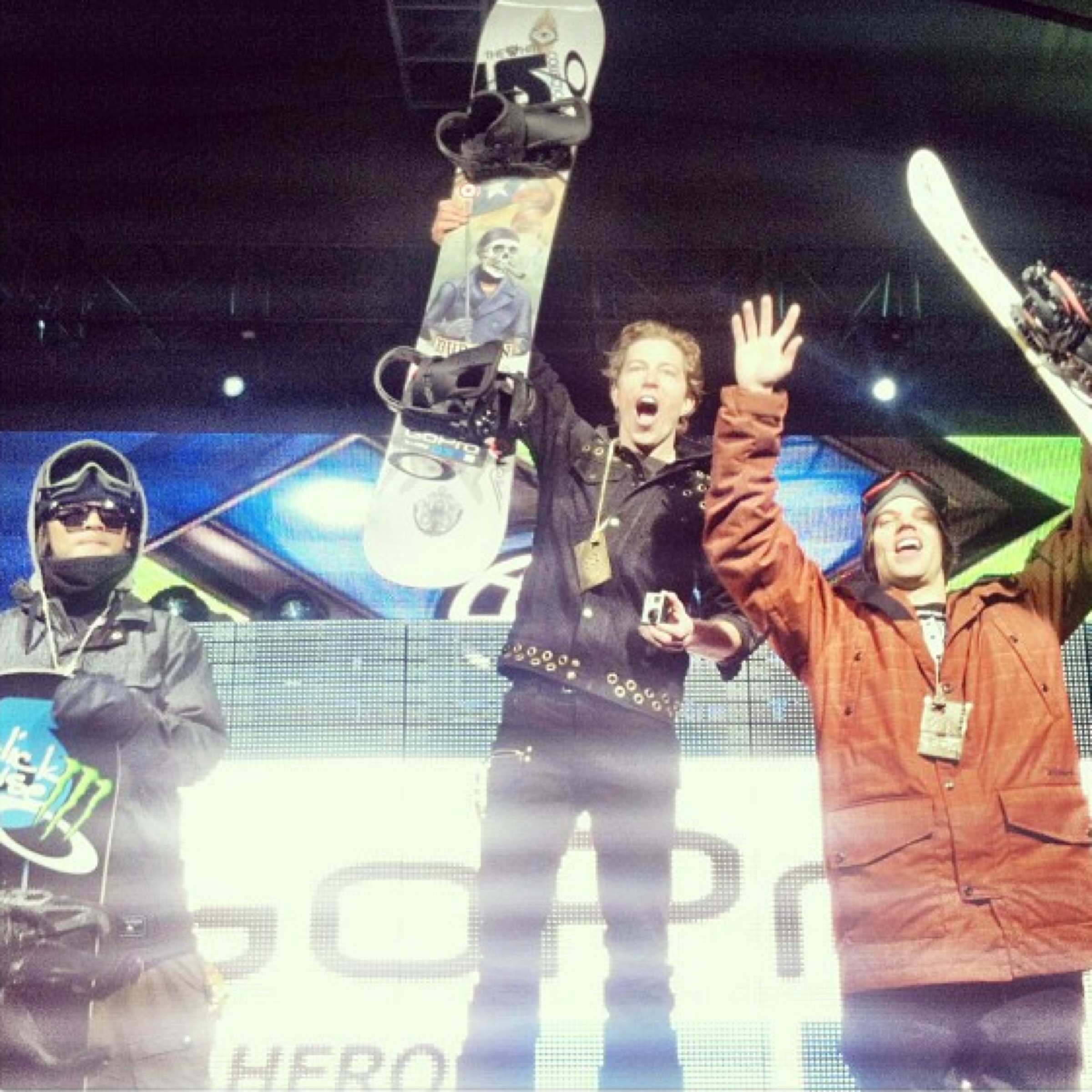 Shaun White is already one of the most decorated athletes in snowboarding history, and he's still managing to make history. Last night he succeeded in taking his sixth X Games superpipe win in a row. It comes to no surprise that Shaun took home gold in the men's Winter X Games 2013 Superpipe competition with a best score of 98.00.
The big WOW of the competition came from Ayumu Hirano, a 14-year-old rookie, who finished in second place, scoring a 92.33 on his best run. Not much is known about Ayumu, who took 6th place in the Eliminations getting him into the finals. Amazing to see such a young kid already boosting out of the pipe and riding to such a high level… he's definitely giving Shaun a run for his money.
Shaun, who has now 13 Winter X Game gold medals to his name, was the oldest competitor in the pipe this time around at 26 yrs. And at just 14 Ayumu was the youngest competitor at the 2013 Winter X Games.
http://www.youtube.com/watch?v=iKlzBd8CEXc
http://www.youtube.com/watch?v=lCYPxnXBoAc
It was awesome to see a Brit on the podium this year of the Men's Ski Slopestyle… Woodsy qualified in 1st place in the Eliminations and then finished by taking home Bronze. James Woods, 21, from Sheffield, who has won the first two World Cups of the season, is one of the medal favourites in the 2014 Winter Olympics in Sochi, Russia, where slopestyle will make its Olympic debut.
https://www.youtube.com/watch?v=ebI7bYGhz04
.
Dates are now released for the 2013 annual British Snowboard Test in the Austrian resort of Kaunertal. This event, which is an awesome end to the season for many, will be held from 4th – 10th May 2013. The terrain is great, natural hits all over the place, snowpark well maintained, many events throughout the week… and all this to enjoy with a big group of friends.
This year the public are invited to attend the snowboard test in Kaunertal if they sign up via their local snowboard shop.
We look forward to seeing you there…