Monthly Archives
"August 2012"
.

With the Olympics over and winter on its way there is no better time to let you know about what's happening here at Mint Snowboarding for the upcoming season. With Sochi 2014 around the corner, it's going to be a big one. Plus Mint is excited to announce some exciting new friends on board!
Mint Snowboarding, the only sole dedicated snowboard school in the Portes du Soleil is back with a fun filled, action packed schedule for the 2012/13 season! From lessons to camps, beginners to experts. Whether it's your first time on snow or you're sailing out of the pipe, Mint has something to suit everyone. Read on to see how you can 'Experience Snowboarding', shred the park or charge the backcountry with them this upcoming winter…
Fresh for 2012/13, new friends, Burton have partnered with Mint for a dream team combo of snowboard action!! If you're a wide-eyed beginner, Burton's 'Experience Snowboarding' philosophy allows you to start with the best experience possible in terms of education and product. From small group lessons to individually tailored private lessons, Mint Snowboard School aims to make learning fun and achievable. Taking a lesson is by far the best way to begin and equipped with Burton's 'Learn to Ride' equipment your perfectly prepared. We've all got to start somewhere and there are only 500 days till the winter Olympics!

But…'a ninja's training is never complete'.  There are always new tricks to learn and progression to be made even for the best of us. Mint offers plenty of options for riders of a progressive or expert standard, with top-level freestyle coaching and backcountry courses to push your skills all over the mountain. Once again you can get involved with coaching throughout the season or better yet, sign up to a tailored shred camp.
Mint have been running renowned snowboard camps since 2007 and this year they're back better than ever with a revamped format! Structured in a way that offers full days exploring the Portes du Soleil with your coach, these camps are aimed to maximize fun whilst benefiting from top level coaching. What do you want out of an epic snowboard holiday? To find how 3 feet out of a pipe can be 10 with a bit of coaching, go adventuring in the backcountry, progress your shred or simply 'Experience Snowboarding' you can do all this with Mint. For dates & info on winter 2012 / 12013 snowboard camps check here… and more info coming soon on our new website.
Finally, Mint is stoked to collaborate with Peak Leaders to provide the coaching for the first ever Gap course held in Morzine this winter. These courses allow enthusiastic shredders to obtain an internationally recognized snowboard instructor qualification.
Wow, now that's a packed winter alright and plenty more on offer throughout the season! Winter's coming, are you ready?
Find out more about all of the above and what Mint Snowboarding has to offer at www.mintsnowboarding.com (new website coming super soon) or keep up to date with us on Facebook www.facebook.com/mintsnowboarding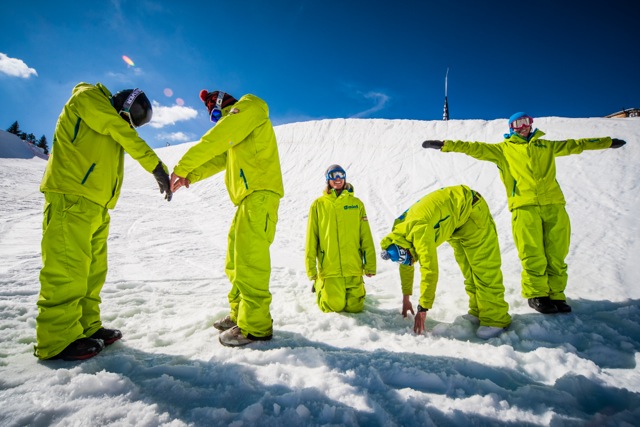 .
Here we have it… snowfall statistics that prove that despite being a lower ski resort, Morzine out performs higher ski resorts, such as Val d'Isere, in snow depth on its upper pistes. Thank you Lake Geneva & the Mt Blanc range for creating our micro climate of snow heaven!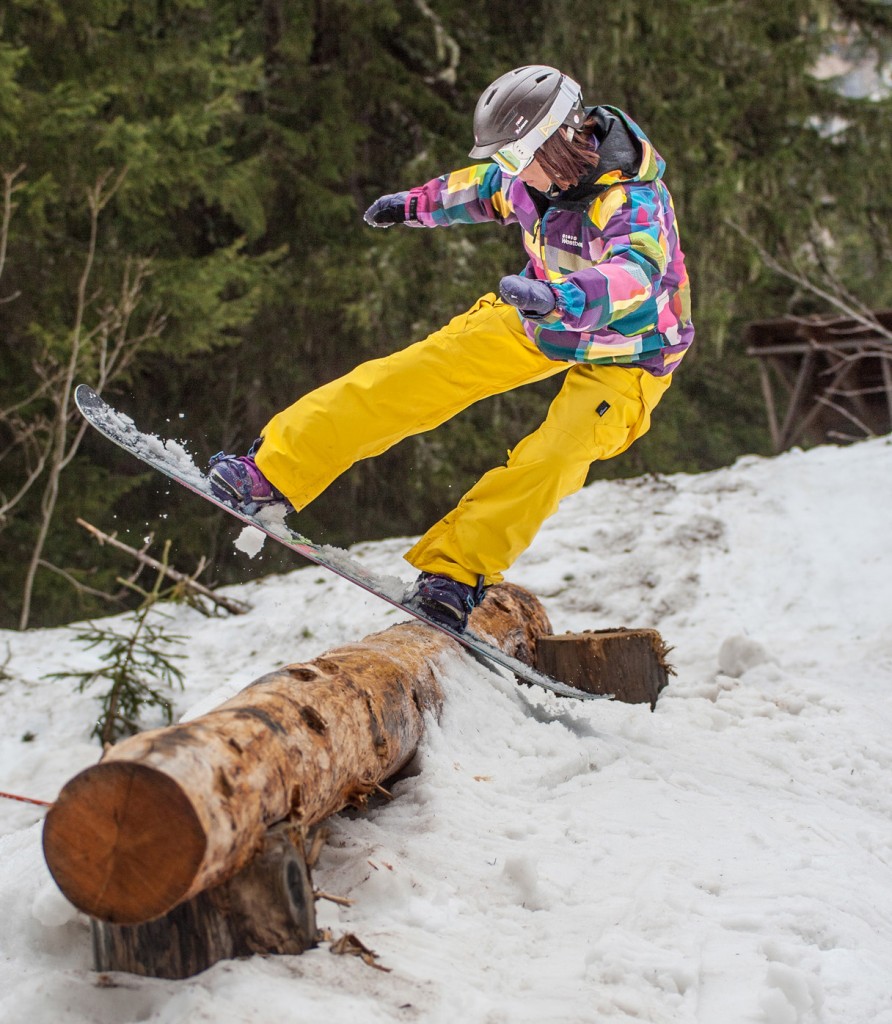 There's no doubt that a lot of fun was had on last April's Girls Snowboard Camp in Morzine. Snow was plentiful, the sun shone, smiles & laughter in abundance and great shredding was had by all.
Everyone was on excitement overdrive when British global slopestyle superstar Jenny Jones joined the crew to coach for a day. Jenny's positive & encouraging approach to snowboard coaching helped inspire everyone to step up their game.
Here are some photos taken later in the week.
The Roxy snowboard camp will not be taking place in winter 2013/14 but don't worry girls we will be back for winter 2014/15 with super exciting new plans and tons of fun to be had!  In the meantime check out the snowboard camps we have on offer for this winter.  From freestyle to back country there is something to help you progress and have a good time so make sure you come and see us in the snow!