Monthly Archives
"June 2012"
.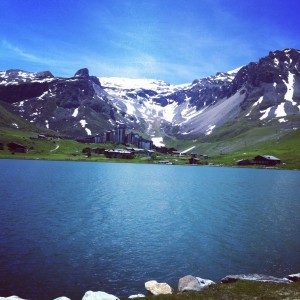 Mint instructor Tammy joined snowboard coach Ben Kinnear and surf coach Joel Gray & co in Tignes for a few days of summer fun last weekend. Ben & Joel had got a bunch of GB grom snowboarders & surfers together for an action packed cross-training trip involving 3 days of surfing in Cornwall and 3 days of snowboarding in Tignes. In general the surfers had never snowboarded before and nor had the snowboarders surfed… but all took up their respective new sports at an impressive speed.
Let the following pictures tell the tale of:
An epic afternoon of shenanigans spent driving up towards the Col de l'Iseran and over onto the Solaise area of Val d'Isere via a pretty exciting dirt track and river crossing. The courageous members of the gang jumped into the lake which was only 4̊ and then the action moved onto building a small jump for the surfers to get some air.
A morning in the snowpark up on the Tignes glacier with the groms, with some impressive riding going down. Having recently had knee surgery (& 6 months of rehab before being able to get back on a board) Tammy was stoked to get her first snowboard in… a piggy back all the way down the Grande Motte.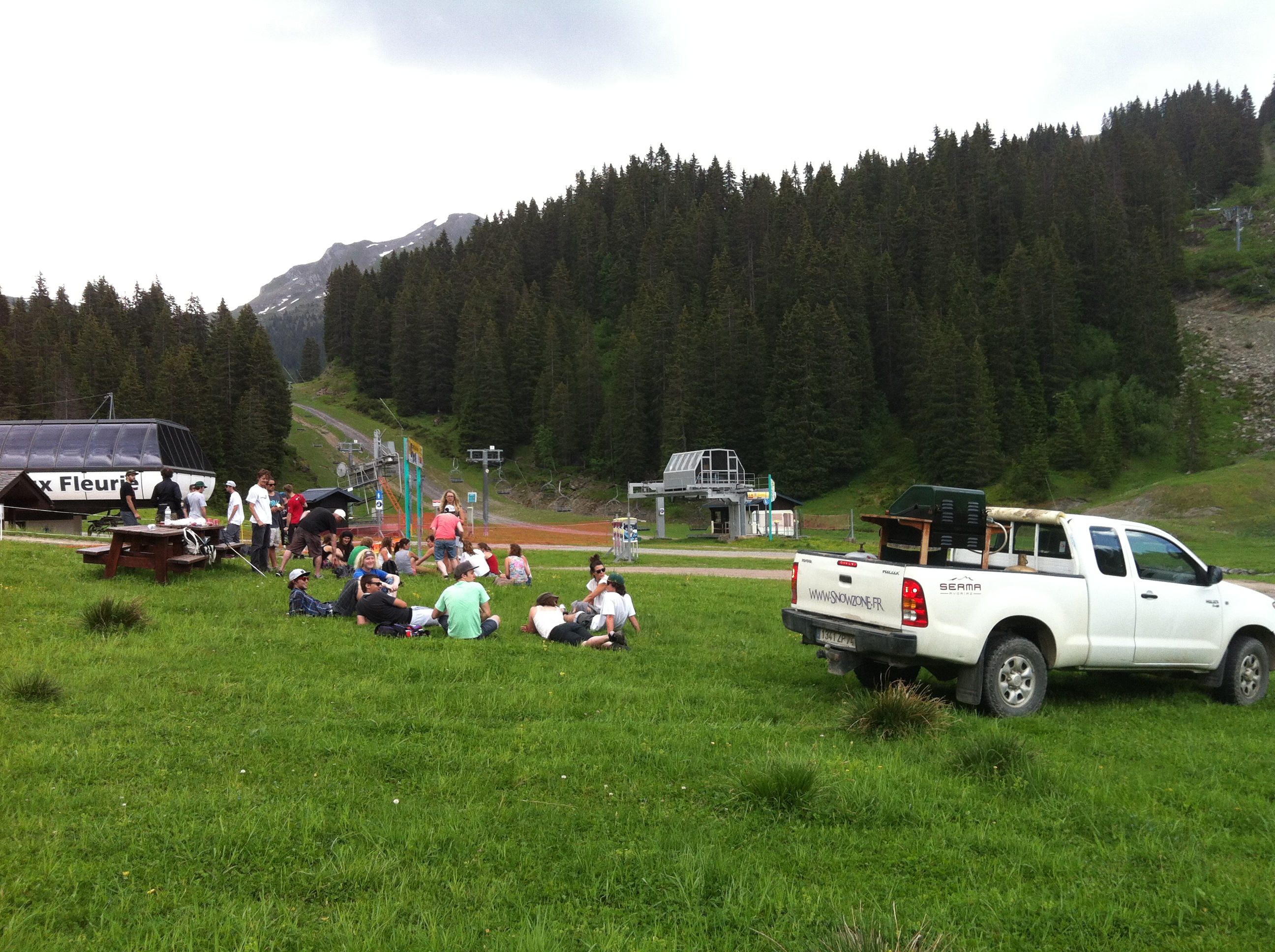 Today we joined in on a spring clean up of the mountain in Avoriaz. The Avoriaz Snowzone (builders of the snowparks) organised the event to bring the local community together in protecting our winter playground. There was a great turn out for the event and the guys from the Snowzone provided a great barbeque for all the helpers.
Now the snow has melted it is sad to see that there is a whole load of rubbish left behind after the winter season. The number of cigarette butts alone is horrible. A few treasures were found such as skis and the odd coin, but our most interesting find was a pair of thermal bottoms… haha!!!
DID YOU KNOW…
Every bit of litter has a different life cycle in the nature and pollutes grounds and water, which are precious mountain resources!
Glass bottle: 4000 years
Plastic bottle: 100 to 1000 years
Aluminum can: 100 to 500 years
Packaging paper: 100 to 450 years
Skipass paper: 100 to 450 years
Cigarette butt: 2 to 15 years
Bubble gum: 2 to 5 years
Fruit peel: 6 months
Please remember this next time you visit the mountains and help us to protect our environment by following a few easy steps:
If you brought it up the mountain, take it back down the mountain with you.
Dispose of rubbish properly in the closest bin/ recycling bins
You can also go further than this, by reducing rubbish at its source:
Buying products with reusable packaging or with packaging made of recyclable material
Buying products with little or no packaging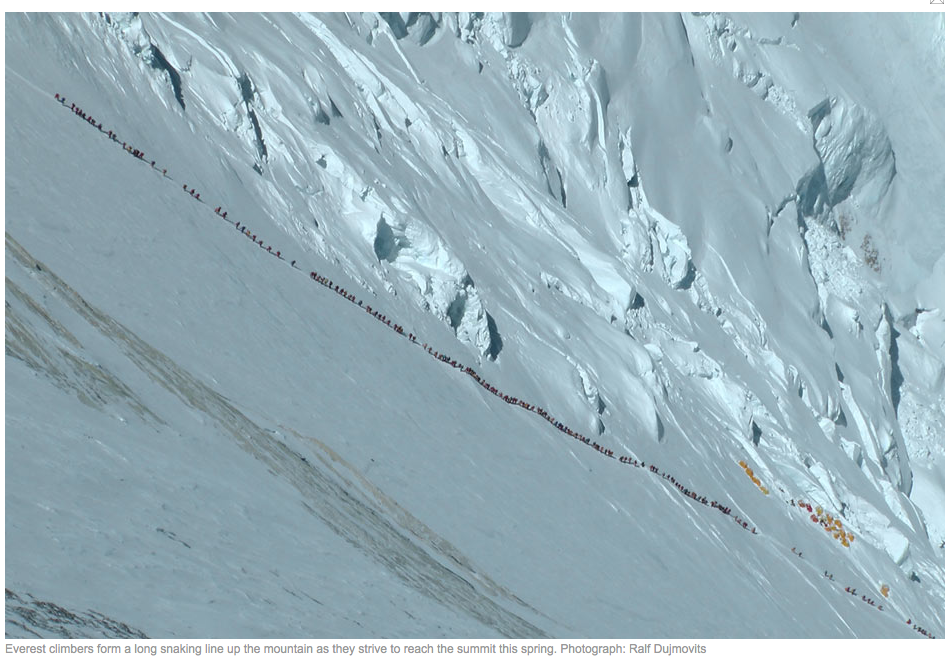 This photograph, taken by German mountaineer Ralf Dujmovits on 19 May, shows a snake of so-called 'hobby climbers' on their way to the summit of Everest. It has sparked a debate as to whether Mount Everest has become too crowded with tourists. Check out this full debate from mountaineers Sir Chris Bonnington and Kenton Cool.