Monthly Archives
"November 2010"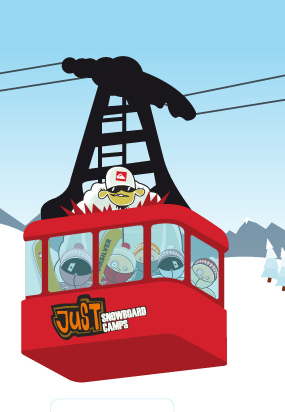 First things first… we have just had a RAD facelift to the website for our snowboard camps, check it out www.just-snowboard.com. We just love the graphics (thank you to the guys at www.origincreativedesign.com)!
As I am sure everyone knows… its SNOWING! We have tons of snow in Morzine (let alone higher up in Avoriaz) and we hear that it is snowing in England too. Best start to the season in years and so excited to kick off with two of the Just Snowboard camps running in the first week of the season.
On that note we have a couple of spaces left on the Just 4 Girls camp, 11th – 17th December. Get in touch if you are itching to get out to the snow… info@mintsnowboarding.com. There are also still spaces on the January Performance Lab and the January Freestyle camp. Coaching is from our pro instructors at Mint Snowboard School and accommodation in the fab Mountain Mavericks chalets.
We would love some feedback from you guys… Which is your favourite graphics on the new site (think ours is the cable car)? Who is your favourite of the Just characters? Who do you want to see more of?
 We had a great day today riding pre-season freshies on Mt Chery in Les Gets. And yes, there is a LOT of snow up there! 
We started from the Col d'Encrenaz (around the back of Mt Chery) and then snowshoed up to the top… first hike of the winter so legs might be feeling it tomorrow! The snow was a little wind affected just at the top and then fantastic light powder all the way down. There were hardly any tracks (resort not open yet) and not a stone in sight. Hence all the photos are from the way up and not the ride down!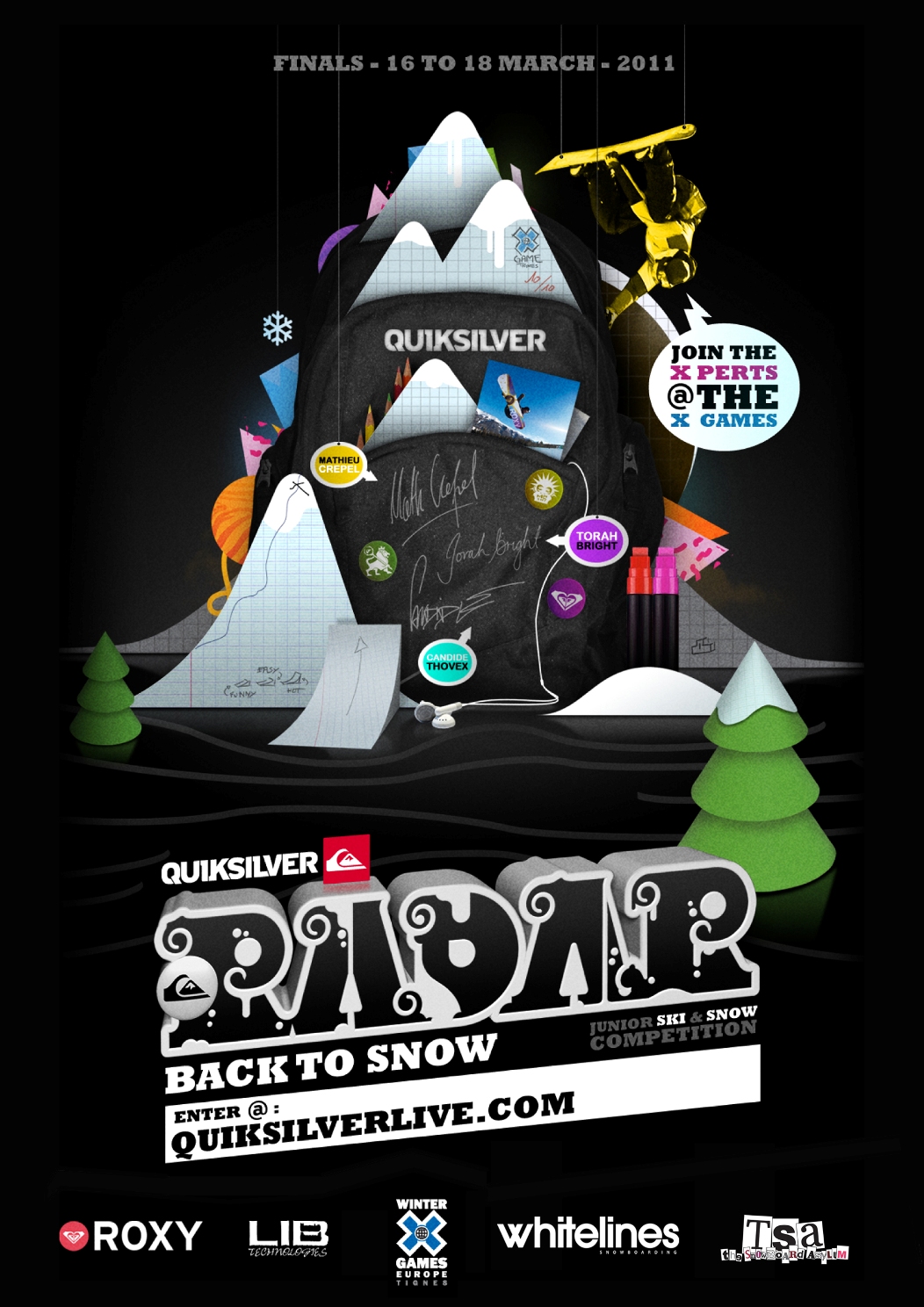 Quiksilver and Roxy are launching registration for the second season of the Quiksilver & Roxy Radar contest – a European wide search for the next Candide Thovex, Mathieu Crepel or Torah Bright's of the world.  
To find these future champions Quiksilver and Roxy have set up a European wide contest, in association with TSA and Whitelines, open to all young shredders between the ages of 8 and 14.  The event will include male and female, and, ski and snowboard categories.
Quiksilver and Roxy are committed to discovering and developing Europe's new young talents, and will offer the winners of the Radar with a renewable one-year contract.  All finalists will also win VIP access to the Winter X Games Europe. Held in Tignes, this is the ultimate event for freestyle skiing and snowboarding. On top of this, they will also win an invite to an exclusive summer training camp next season.
Groms who are up for this challenge will have to get through 3 stages:
1)        January 2011- Web Pre-Selection
Riders will have the opportunity to upload files, photos and videos of their best tricks, along with a short blog to www.quiksilverlive.com.  Based on these uploads around 50 groms will be selected to go through the next stage. Registration will be open from 1st December 2010.
2)        February 2011- 'Happy Riding Days'
Six European locations, including the UK, are running the 'Happy Riding Days' at which the 50 pre-selected candidates will be invited. During the day, the groms must impress the judging panel – which includes some of Quiksilver's top team riders – with sick tricks, personality and style. Each rider will feature in their own video which will be submitted to an online gallery where the public and the Quiksilver pro's will make their votes.  
The results of the votes will narrow the selection down to 18 finalists (12 boys, 8 girls) from all over Europe, who will then come together to compete in the final of the 'Quiksilver and Roxy Radar'.
3)        Quiksilver and Roxy Radar Finals to be held at the Winter X Games Europe
The final of the Quiksilver and Roxy radar will run alongside the Winter X Games Europe (16-18 March) in Tignes. The 18 finalists will compete in an ultimate jam session under the watchful eyes of Mathieu Crepel, double world snowboard champion, Torah Bright, Olympic snowboard champion and Candide Thovex, freeride ski world champion, among other high profile riders. Four podium winners will receive their trophy straight from the hands of their idols plus a 1yr sponsorship contract to join the Quiksilver / Roxy team.  
All 18 finalists will be invited as Quiksilver and Roxy's VIP guests to watch the worlds greatest snowboarders compete at the infamous Winter X Games.
For more information on this press release please contact
hannah.bailey@quiksilver-europe.com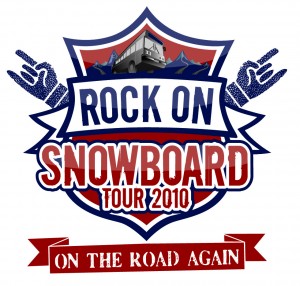 This festival, hitting Avoriaz this winter, will see the biggest snow covered dance-floor in the mountains with thousands set to dance 'till dawn. Rock star in the making, Gaston Pluton, the Air Guitar Champion of France will perform his all-action routine to a host of rock rift-heavy classics.
This is what Glaston does…
The Shred Zone will see a snow park completely transformed by specially commissioned musical instruments; each specifically designed to create a stunning landscape for riders to perform tricks on. Here professionals will compete in Best Pro Tricks, with the winner carrying away a guitar and Gibson amp for the best tricks performed over the area.
Along with the plethora of events at Rock On Snowboard Tour & Come On Ski 2010 will be over 40 top ski and snowboard brands exhibiting for enthusiasts and beginners after the latest kit at discounted prices. Free board test 'drives' of will be available to all with the opportunity to win the ridden board.
The festival will crescendo in the resort centre on Saturday night with the Grand Finale Freestyle Show. The winter festival season in the French Alpine resort of Avoriaz kicks of on 11th – 12th December with the mighty Rock On Snowboard Tour & Come On Ski 2010. More details here www.avoriaz-events.com.
Just Snowboard Camps & Mint Snowboarding are stoked to announce a new collaboration with the Keep a Breast Foundation (www.keep-a-breast.org).
The Keep A Breast Foundation™ is a non-profit organization that uses art, events & educational programs to raise awareness of methods of prevention and early detection of breast cancer among young people. Their mission is to help eradicate breast cancer by exposing young people to methods of prevention, early detection and support as well as inspiring young people to adopt lifestyle choices that have long-term health benefits.
There will be two Just 4 Girls snowboard camp weeks running in association with Keep a Breast this winter:
11th – 18th December 2010, Just 4 Girls
2nd – 9th April, Just 4 Girls (Progression week)
Proceeds from the camps will be going to this very worthwhile charity and campers will receive info packs including a Breast Self Exam cards, as well as receiving a trendy bracelet from the 'I ♥ boobies' campaign. There will also be the option of becoming a member of the KAB Foundation.
For more info check out www.just-snowboard.com & www.mintsnowboarding.com